Automatic testing at any production stage will give you complete control over your own products.
Our Test-it-off robotic system represents an offline robotic solution for product quality testing. You no longer have to randomly control just a few pieces from the entire batch. With Test-it-off, you can test independently of the cycle or service intervals of production lines and test 100% of production even where the production speed would not allow detailed control. You can also afford more detailed testing and use a wider range of testing apparatus.
Testing products has never been easier. The integrated "bin picking" system guarantees the possibility to take the tested products directly from the boxes without any arrangement.
Test-it-off is adaptable and finds its place in every industry. Test-it-off can test mechanically, electronically and optically, and uses artificial intelligence to learn on its own.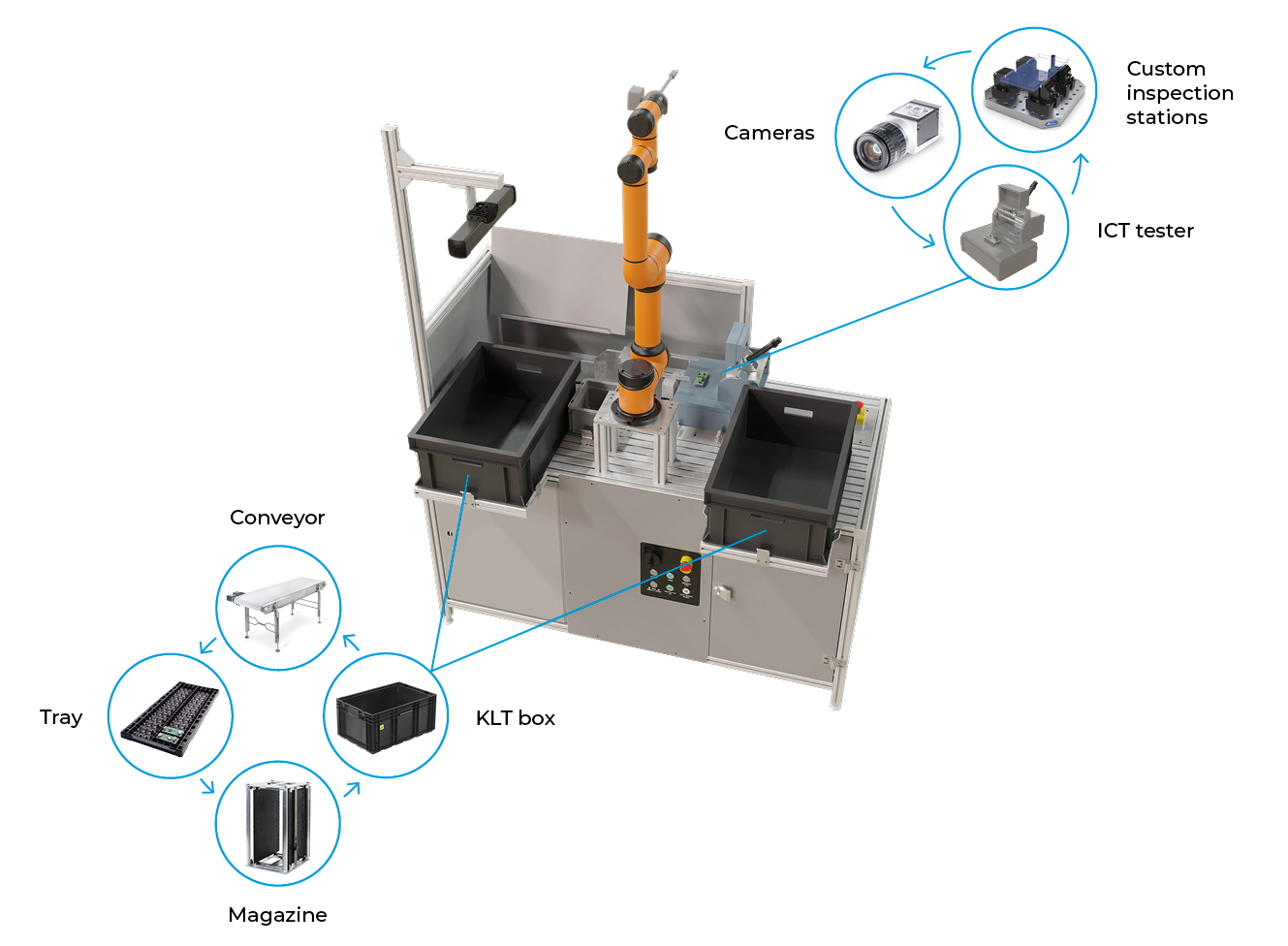 What products can be tested automatically
Printed circuit boards (operated by ICT tester)
Plastic mouldings
Semi-finished products for the automotive industry
Machined parts
Bulk products in crates
KINALI AWARDED VISIONARY 2022 FOR ITS TEST-IT-OFF QUALITY CONTROL AUTOMATION SOLUTION
In 2022 we participated in the Visionary 2022 competition organized by CzechInno, z.s.p.o. Out of a total of 97 contestants, 6 were selected to receive the award. We are proud that we could be among them with our Quality Checker of the Future - Test-it-off.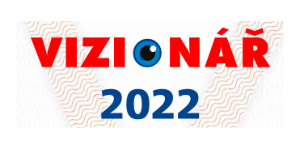 Learn how Test-it-off can fully automate your products inspection
Visit showroom
Learn how Test-it-off can fully automate your products inspection
Leave the stereotype to robots, people can do more meaningful work
Human

NO!

Cobot AUBO

Yeah!!!

Loses efficiency in repetitive activities

Does not make mistakes in monotonous work

In case of dangerous work, needs protective equipment

Can work in a risk environment

Needs breaks for lunch, sleeping and vacations

Works without breaks 24/7
Training takes time

Learns new things in a minute

Is subjected to environmental influences - assists colleagues around, solves unexpected situations and problems
Stubbornly focuses on its task
Product control quality is affected by the individual's mental condition
Remains equally attentive and vigilant, regardless of length of work or time of year
The same sample is assessed differently from person to person
Always keeps the same objective scale
Automation Options and Industry 4.0
KINALI robotic systems provide data connection to any superior ERP or MES system. Our collaborative robots respond precisely in the spirit of Industry 4.0 to the stimuli of other production nodes, can provide necessary information about their production cycles, provide statistics or automatically back up data.
The scalability of individual production nodes and their mutual connectivity brings higher efficiency and objective data from production. The advent of Industry 4.0 is becoming commonplace around the world. Those who get a head start in robotisation will be more competitive in globalised modern industry.
PRODUCT TESTING AUTOMATION ENSURES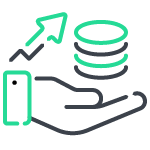 Financial savings
Have you calculated how much you spend on complaints per year? From now on, you can throw all your worries away.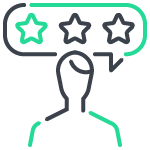 Better reputation
No scrap to customers means greater satisfaction and popularity of your products.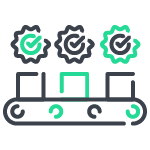 Flawless production
AUBO cobot and optical quality control ensure that each of your products is controlled.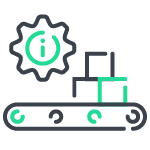 Information from production
Makes available all production data and your machines will know what to do.
DOWNLOAD THE TEST-IT-OFF BROCHURE
Test-It-Off Elevator pitch (EN)