Possibilities of Automated Product Handling
Why should people constantly lift and move products? Robots can take them out of the box on to the belt, as well as put them in machines or sort them into boxes. Collaborative robots enjoy stereotypical work and never make a mistake. It allows using human potential better than for routine activities.
And what is the fastest things in automated product handling? Fantastic return on investment, when in less than a year you have your money back!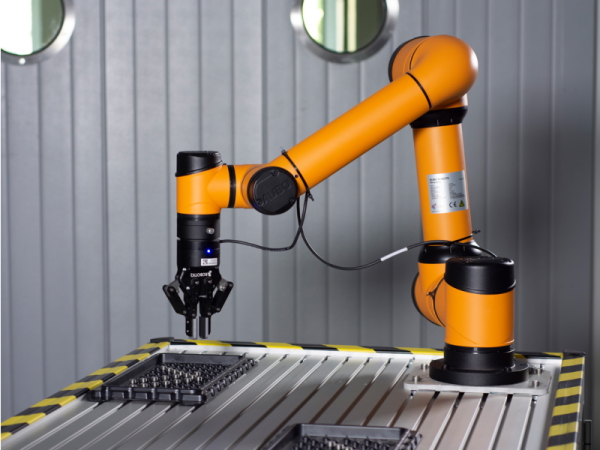 What products can be handled automatically
Our AUBO collaborative robots can lift objects weighing up to 10 kg and place them anywhere within reach of their arm with a repeatability of hundreds of millimetres. When we equip them with optics and artificial intelligence, they can even find the individual products in a box or crate, or they can precisely target the location of their target position.
Leave the stereotype to robots, people can do more meaningful work
Human

NO!

Cobot AUBO

Yeah!!!

Loses efficiency in repetitive activities

Does not make mistakes in monotonous work

In case of dangerous work, needs protective equipment

Can work in risk environments

Needs breaks for lunch, sleeping and vacations

Works without breaks 24/7
Training takes time

Learns new things in a minute

Is subjected to environmental influences - assists colleagues around, solves unexpected situations and problems
Stubbornly focuses on its task
Automation options and industry 4.0
KINALI robotic systems provide data connection to any superior ERP or MES system. Our collaborative robots respond precisely in the spirit of Industry 4.0 to the stimuli of other production nodes, can provide necessary information about their production cycles, provide statistics or automatically back up data. The scalability of individual production nodes and their mutual connectivity brings higher efficiency and objective data from production. The advent of Industry 4.0 is becoming commonplace around the world. Those who get a head start in robotisation will be more competitive in globalised modern industry.
PRODUCT HANDLING AUTOMATION ENSURES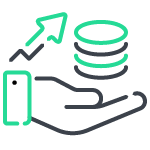 Financial savings
Have you calculated how much you spend on complaints per year? From now on, you can throw all your worries away.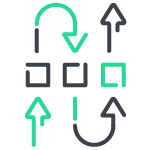 Stable production
You will produce without downtime and delays. Precise calculation of the delivery date before each order.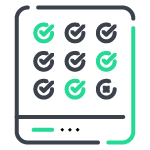 Less error rates
Precise product handling and optical quality control reduces scrap to zero.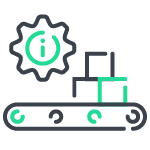 Information from production
Makes available all production data and your machines will know what to do.