Automation of CO2 cleaning at Zlín Precision
In the case of coating, it is necessary to remove all impurities from the plastic parts in advance and remove production residues. This is the only way to ensure perfect varnish adhesion and avoid frequent scrap.
A fast, very effective, and above all, environmentally friendly method is cleaning with dry snow, created from liquid CO2.
We also used this method for cleaning plastic parts in Zlín Precision. We have deployed our comprehensive solution AUBO CryRO (CryoCleaning robotic operator). The AUBO collaborative robot is equipped with the CRYOCLEAN system from Linde and is placed directly on the ProFeeder base, which offers the possibility of precise positioning of parts trolleys. The entire workplace must be enclosed in an insulated cell due to the removal of excess CO2 and high noise.
In Zlín Precision, the delivery of two separate trolleys was especially appreciated, this allowed them to prepare products outside the cell in advance. Thanks to the quick trolley changes at the end of the cleaning cycle, there is no longer any downtime for the Cobot, which significantly increased work efficiency.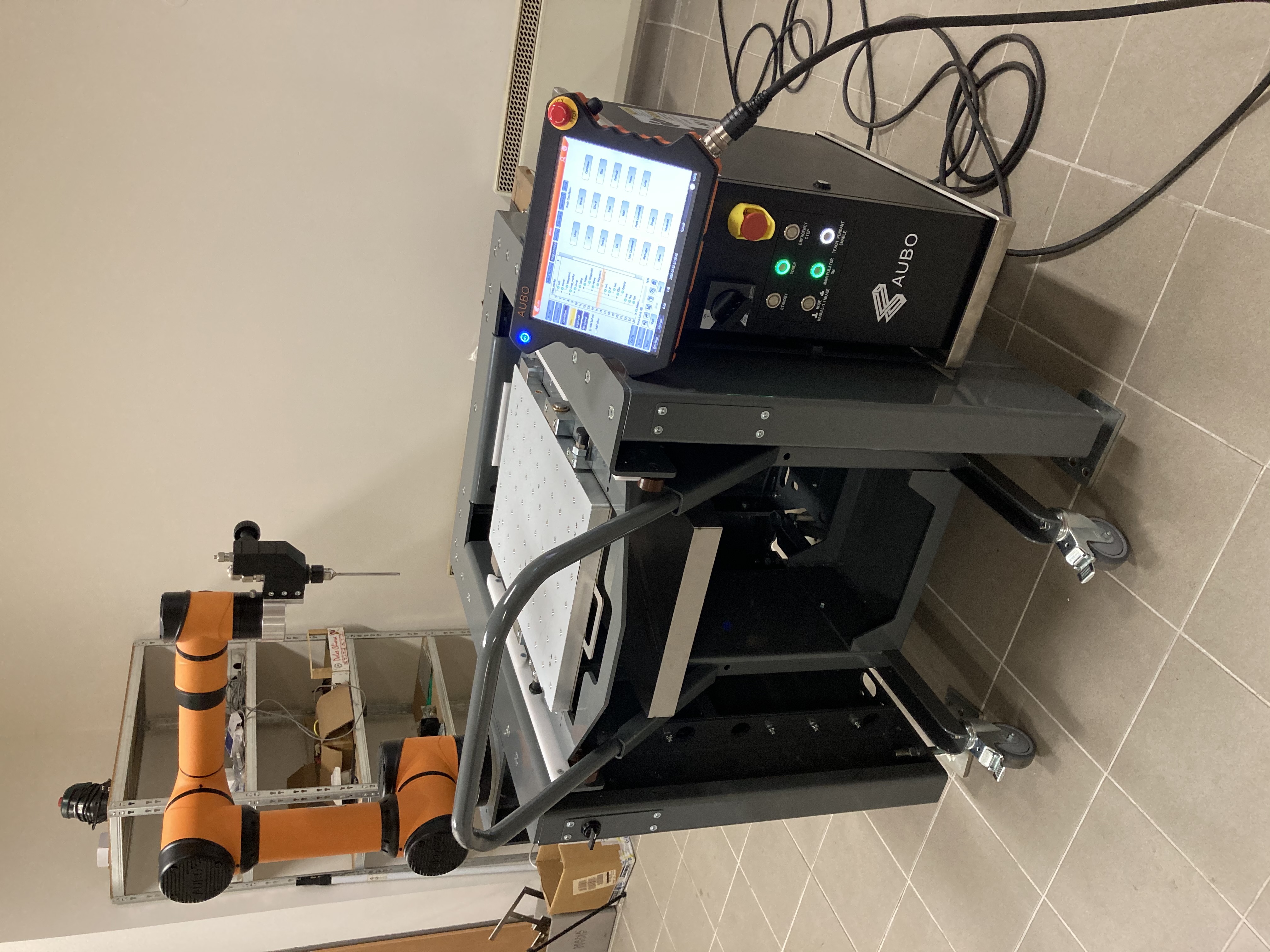 Technical Parameters
| | |
| --- | --- |
| Robot | Collaborative robot AUBO i5 |
| End tool | LINDE CRYOCLEAN cleaning system |
| Operation tact time | 5s / part |
| Method of handling parts | Manual preparation and loading of cleaned parts by the operator on a ProFeeder trolley |
| Workplace control method | AUBO control panel |