Plastic sheet surface control at Rochling
Teams of developers and opticians-physicists joined forces in our large-scale sheet surface quality control projects. The implementation team perfectly manages the play of lights and shadows in the entire range of the field of view.
Our devices also detect miniature defects, handle 24/7 operation and can handle moving (extruded) material.
The turnkey PlasticSheets Opti control system for Rochling is responsible for continuous control of extruded plastic sheets and detecting defects of a minimum size of 1 mm. The production line has been running without a break for several years. And since they have a lot of work at Rochling, the equipment is serviced during its operation.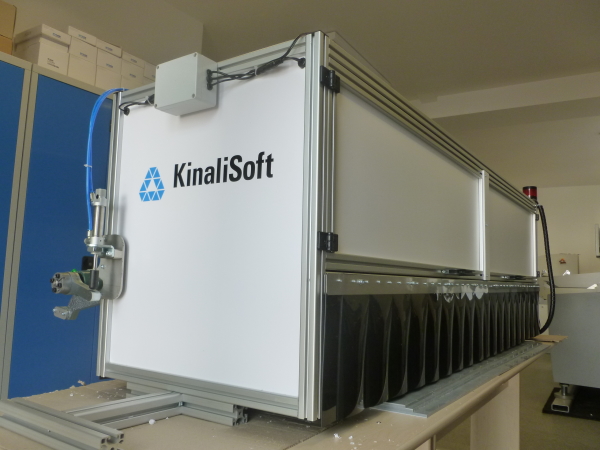 Technical Parameters
Maximum sheet width

3000mm

Maximum sheet length
Endless extruded material
Control range

The machine controls the surface across the plastic strip's entire width

Defects catalogue
The device detects scratches, dirt and foreign bodies from 1 mm
Additional machine requirements

Connectivity in the spirit of Industry 4.0
Storing production statistics up to a year back, including data backup solutions
Generation of production reports in PDF format
Support for reading EAN and DMX codes for setting production batches
Connectivity via OPC UA