Measuring the folding ruler length in Metrie
Verifying length gauge dimensions is a specific discipline and the resulting control device is subject to the supervision of CMI (Czech Metrology Institute). All parameters, accuracies and tolerances must be regularly calibrated and based on the prescribed protocols it is demonstrated that the equipment meets the accuracy class requirements.
We can create customised control software while responding quickly to incoming requests from government institutions. The end customer receives complete tools to generate graphs, protocols and data exports.
FoldingRuler opti control system is used to verify the declared lengths of folding rulers.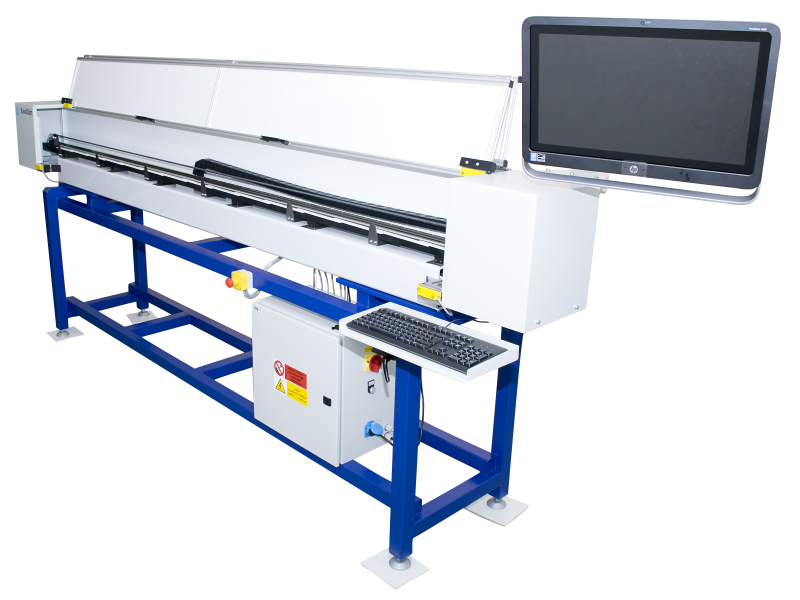 It is a single-purpose machine, enabling, after manually loading the folding ruler, its complete analysis and control of all dimensions, as the manufacturers of measuring instruments are required by legislation. The device is able to measure the product in individual sections or just assess the total length. Folding rulers are controlled with an accuracy of more than 0.025 mm and a speed of more than 30 s/piece.
Thanks to the VICO Telecentric lens, the measurement is fast, accurate and comfortable, as it is not always necessary to place the folding ruler in the machine exactly in the same place before the measurement, which saves the operator considerable time.
Technical Parameters
Measurement range

1-3m

Measurement accuracy

<0.025mm

Advanced connectivity

Automatic data backups
Automatic measurement logs sending
Connection to ERP, MES

Other unique features

Support for printing manufacture protocols
Graphs and statistics providing an up-to-date overview of manufacture and the number of defective pieces