Measuring strings at Plasty Mladeč
We focused on maximum compactness for optical control of drawn material, such as strings, wires and tubes.
All components are on a single support structure, so the device is very portable. The measuring head is widely adjustable to achieve the optimal position on each line. In addition, it is possible to park the head in the service position and totally free up the space for the material to pass during production.
The device is flexible and enables selecting different numbers of measurement angles. Our 3DWires opti control system is used at Plasty Mladeč to control string dimensions for a 3D printer.
The device has VICO industrial lenses and can handle the difficult control of transparent material at a speed of 90 m/min. The ability to control up to 4 strings simultaneously is unrivalled - a unique string guide solution eliminates the need for hardware readjustment when changing the drawn material's dimension. In addition, the system offers full traceability of every coil produced in history.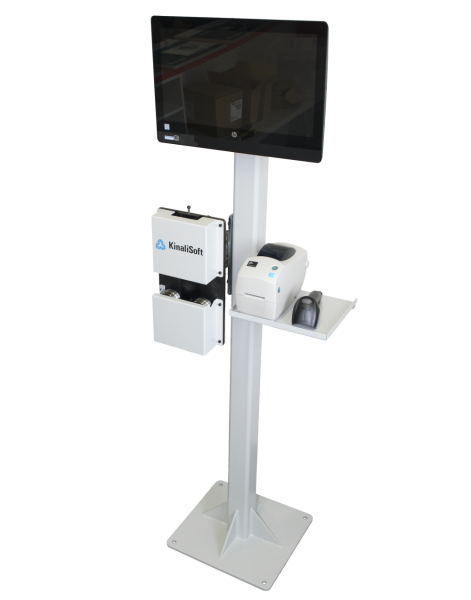 Technical Parameters
String diameter

1,75 - 2,9mm

Speed

up to 90m/min

Measurement accuracy

0,002mm

Number of measuring axes

Optional 1-2

Number of strings in the current measurement

up to 4

Other unique features

High reliability for various profiles of drawn material (circle, ellipse, triangle)
Resistance to diversity of controlled material (e.g., transparent material)
Support for connecting external systems (warehousing and accounting systems, ERP, etc.)
Support for printing data plates
Graphs and statistics providing an up-to-date overview of manufacture and the number of defective pieces
Ability to measure different string dimensions without any interference with the HW