Shading technology profiles colour recognition at HunterDouglas
Many years' experience in the machine vision field allows us to implement product colour recognition projects. Unlike the human eye, machine vision can handle even the most similar colour shades.
Crucial to success is choosing and connecting the right components of industrial lenses and illumination Our laboratories have the most modern equipment and therefore finding a suitable combination of these components is a piece of cake for us.
It was no different at HunterDouglas. The turnkey machine BlindProfile opti control system was deployed to verify the correctness of the colour of produced profiles of shading technology against the requirements in the order.
The customer's production portfolio included a combination of 150 matt and glossy colours, 3 differently shaped types and 2 types of material. We managed the project successfully and ensured the automation of unambiguous identification of the profile based on the control machine.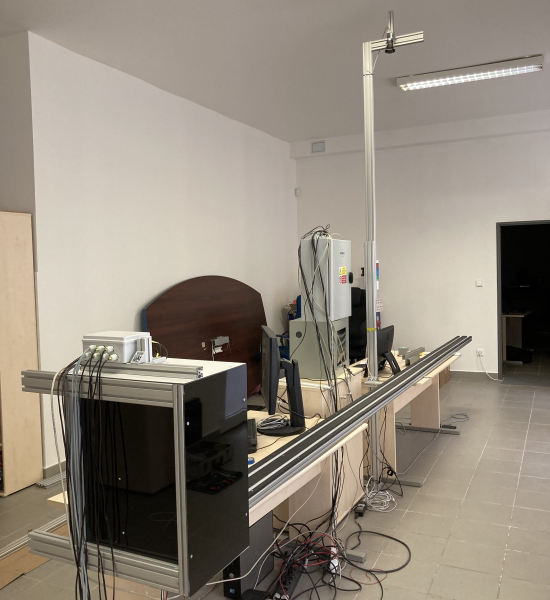 Technical Parameters
Maximum profile width

25mm

Maximum profile length

250-5000mm

Range of product types

150 matt and glossy colours
3 differently shaped types
2 types of material

Control tact time

2 profiles/s

Additional machine requirements

The machine also verifies the profile length with an accuracy of up to 5 mm
Connectivity in the spirit of Industry 4.0
Functionality exposed via Rest API
Slave behaviour - the machine is fully controlled by a superior ERP system, thereby bringing easy scalability and flexibility