Colour durability control of plastic sheets at Rochling
Many years' experience in the machine vision field allows us to implement projects of large-scale colour durability control of products.
Our machines are important helpers in cases where it is necessary to maintain an identical colour in the entire product production batch, whether production takes minutes or days.
It was no different at Rochling. The turnkey PlasticSheets Opti control system was deployed for continuous control of extruded plastic sheets. The machine meets the strict quality requirements in the accuracy of colour deviation measurement within one production batch (ΔE <0.8). By deploying our solution, the company has completely eliminated complaints and the costs associated with them. Who wants to build a swimming pool to find out that one plastic sheet has a slightly different shade in the sun? Fortunately, these situations no longer occur thanks to our solution.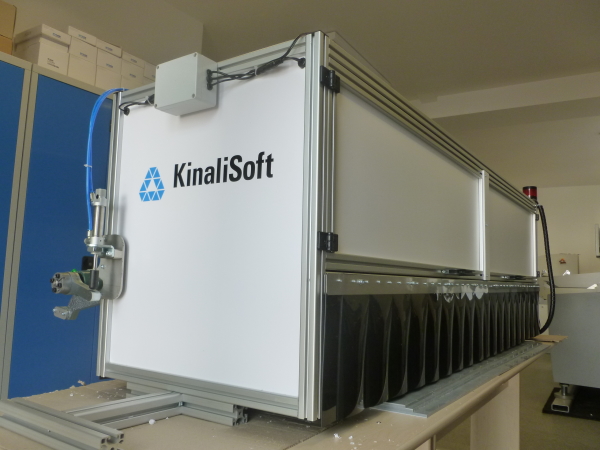 Technical Parameters
Maximum sheet width

1500mm

Maximum sheet length
Endless extruded material
Control range
The machine controls the colour fastness across the plastic strip's entire width
Colour control range
The machine supports control for a wide range of plastic strip colours
Additional machine requirements

The machine controls the plastic strip for the presence of defects with a minimum error size of 1 mm
Connectivity in the spirit of Industry 4.0
Storing production statistics up to a year back, including solutions for data backup
Generation of production reports in PDF format
Support for reading EAN and DMX codes for setting production batches