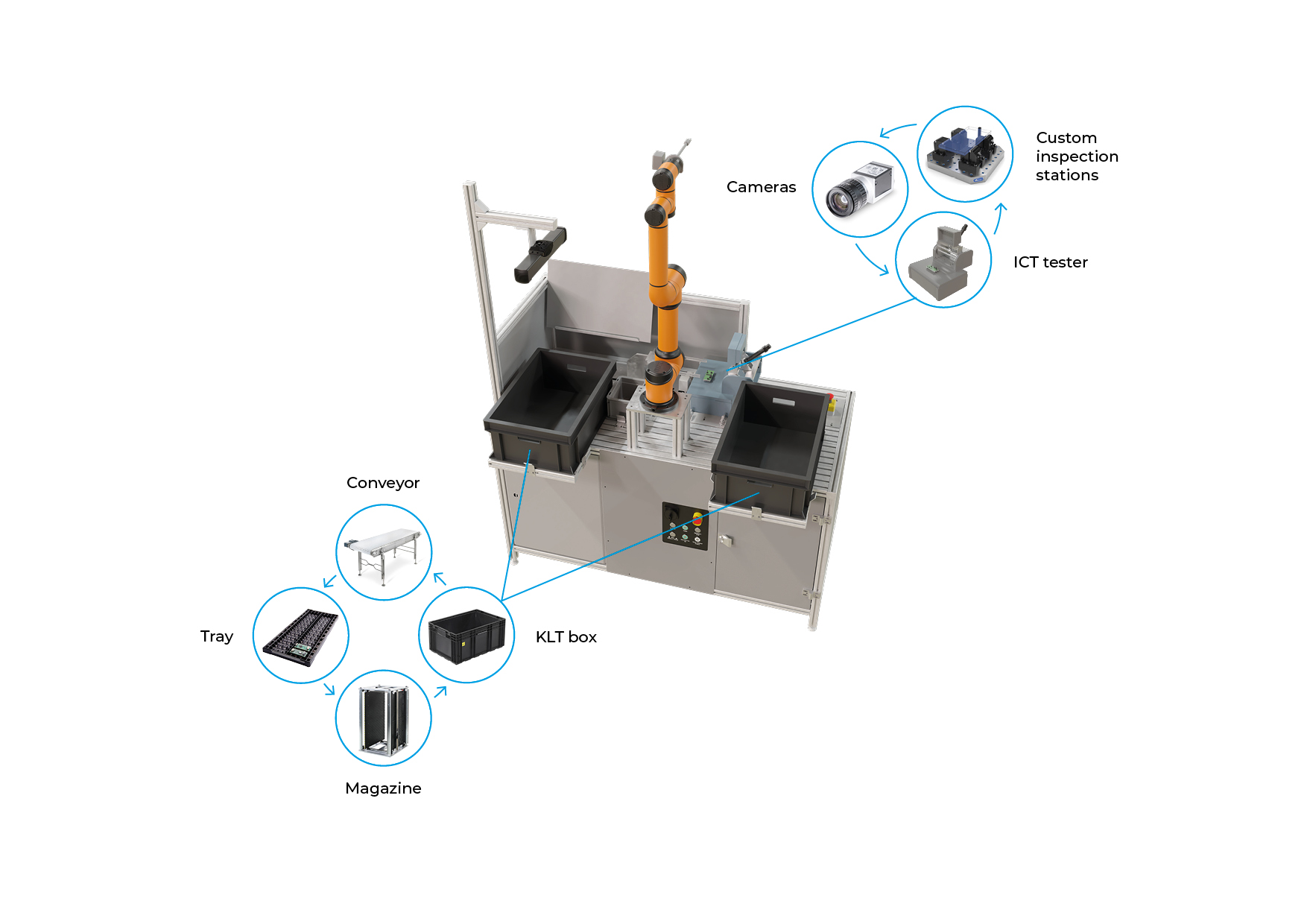 At the fair, we will present innovations in the form of the latest technologies for industrial automation and product quality control.
Don't miss the demo of a yet unsurpassed solution for automated inspection of printed circuit boards, which involves a collaborative robot AUBO - Test-it-off operating in accordance with the principles and requirements of Industry 4.0 and the "Dark Factory" mode!
Come and see for yourself how effective off-the-line PCB inspection can be with the Test-it-off solution developed in cooperation with leading Czech PCB manufacturers and Brno University of Technology.
We want to introduce a complete solution for PCB testing to our visitors. We have therefore decided to build a joint stand with an ICT/FCT tester supplier (Unites) and a test fixtur supplier (MG Products). Together we are able to cover any need in this area - from the integration of existing manual test fixtur to fully automated solutions for new projects. So it is definitely worth visiting our stand and comparing our solution with your existing one. And if you're still undecided, you might be convinced by the information that the average payback time for our solutions in this industry is 1.5 years.
Test-it-off application for checking printed circuit boards