#brnoregion where ideas just appear
Well, it is not so easy, but being part of this great community really helps. KINALI is strongly R&D oriented and as such needs inspiring ecosystem around. #brnoregion is exactly such a place - inimitable and original, located at the very heart of Europe.
Hey, you are still reading… You are interested in #brnoregion story, right?
Science
In #brnoregion you can find 20+ technology development centres at international businesses or 12 universities. 20,000+ people are employed in R&D! It is not big surprise that great things have happened here:
Mendelian Laws of Inheritance – rules governing the inheritance of particular features. These rules are based on works by Gregor Mendel published in 1866 and documenting his decades of experiments performed in Brno.
Kaplan Turbine – a propeller-type water turbine invented by Viktor Kaplan, a professor at the German Technical University in Brno.
Table-Top Transmission Electron Microscope Tesla BS 242 – awarded a gold medal at EXPO 58 in Brussels. This unique user-friendly electron microscope sized to fit on a desk was sold in great numbers and produced for a long period of time. Made by the team of Armin Delong.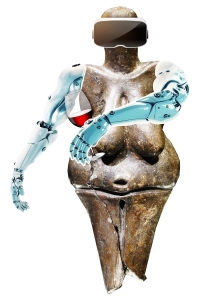 Bit bearded you say?
Brno is with 1300+ developers gaming Capital of Central Europe. Games like Mafia, Operation flashpoint and Samorost were developed here.
Other 380+ companies with their own R&D benefits from #brnoregion in spheres:
Life sciences
Chemistry and non-metal materials
Information technologies
Physics, metal materials, and machinery
Electronics and instrumentation
Entertainment
We have 2 UNESCO sites located close to sunlit vineyards and hundreds of other interesting places like pubs, where you can buy excellent beer for 1 EURO. It is like that with everything - the Czech Republic has among the lowest living costs in the EU.
Everything cannot be perfect. What about safety?
According to the Global Peace Index, the Czech Republic is the 6th safest country in the world, even safer than Switzerland.
So why is ecosystem here so inspiring and unique?
It is everything together…
Over the past 20 years, 4 Centres of Excellence, 11 Regional Research Centres focused on applications, and 3 Centres of Competence financed through the Technology Agency of the Czech Republic have been established in #brnoregion.
This contributed to high density of educated people, which opens possibility for companies to find enough employees for high-tech spheres. Many government institutions then come with the support and encourage these people to start up their own businesses (5.7% of #brnoregion businesses are companies are no more than three years old). #brnoregion unique ecosystem then helps young and progressive companies grow, meet and so inspire each other.
And that's it. This is also KINALI story.
Do you see know what helps us create such a great and innovative products? Come to #brnoregion to get your own experience…

#brnoregion - what makes the place perfect?