Industrial Software
Our expertise in the area of software development for industrial process management can be proven by many awards won in local, as well as international trade shows. We value the most the first prize in Production Management in Electrical Engineering awarded at the SMT China tradeshow in Shanghai. Further, we attach importance to the fact that one of our products was selected to represent the Czech Republic in the international WSA Mobile Content contest, where it was appreciated mainly for its originality of functions and innovative approach to software handling.
Industrial software development, especially in the areas of electrical engineering and mechanical engineering, has to comply with strict requirements for accuracy, reliability and quality. Our company too had to undergo development, which enables us to keep such criteria on the highest level. As a proof, there are extensive references rooting from our cooperation with large international businesses. Our products are used by clients all over the world which is an irreplaceable source of experience for us. We can make use of such experience when carrying an analysis and solution proposals for our new clients.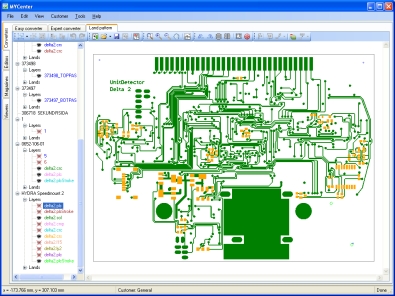 To be able to reach the best possible outcomes, we use agile development methods that facilitate software adjustments during its development based on ongoing feedback from our clients. That way, we are able to satisfy even the most demanding clients, who need to have control over each step of the software development, no matter whether the work flow, quality or financial execution.