Proč pracovat v KINALI
V Kinalisoftu se snažíme, aby prostředí pro naše zaměstnance bylo maximálně motivující a inspirativní. Věříme, že nám to pak zaměstnanci vrátí svými výkony a tak neleníme a neustále se pokoušíme pracovní prostředí a podmínky vylepšovat. Posuďte sami. Líbilo by se Vám u nás pracovat?
Zajímavá práce propojující svět HW a SW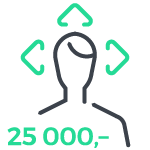 Budget 25 thousand/year for personal development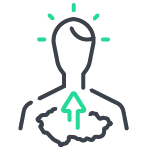 Opportunity to gain experience abroad
Časté teambuildingové aktivity
Kontakt s nejmodernějšími technologiemi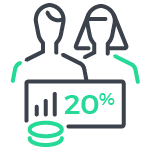 We are one family - 20% of the profits redistributed to employees
Dále nabízíme...
většina našich projektů jsou nová řešeni stavěná na "zelené louce"
pracovní prostředí podporující kreativitu - relax zóna, kolárna, firemní ovoce a další
možnost aktivně se zapojit do rozhodovacích procesů a tak ovlivnit podobu a funkčnost celého systému
pracovní prostředí v mladém kolektivu, umožňující kariérní růst pro kreativní a aktivní lidi
partnerství s uznávanou a oceňovanou společností platící za špičku ve svém oboru
možnost využít projekty pro bakalářskou či diplomovou práci
Život v KINALI Vám také poodhalí náš facebookový profil.