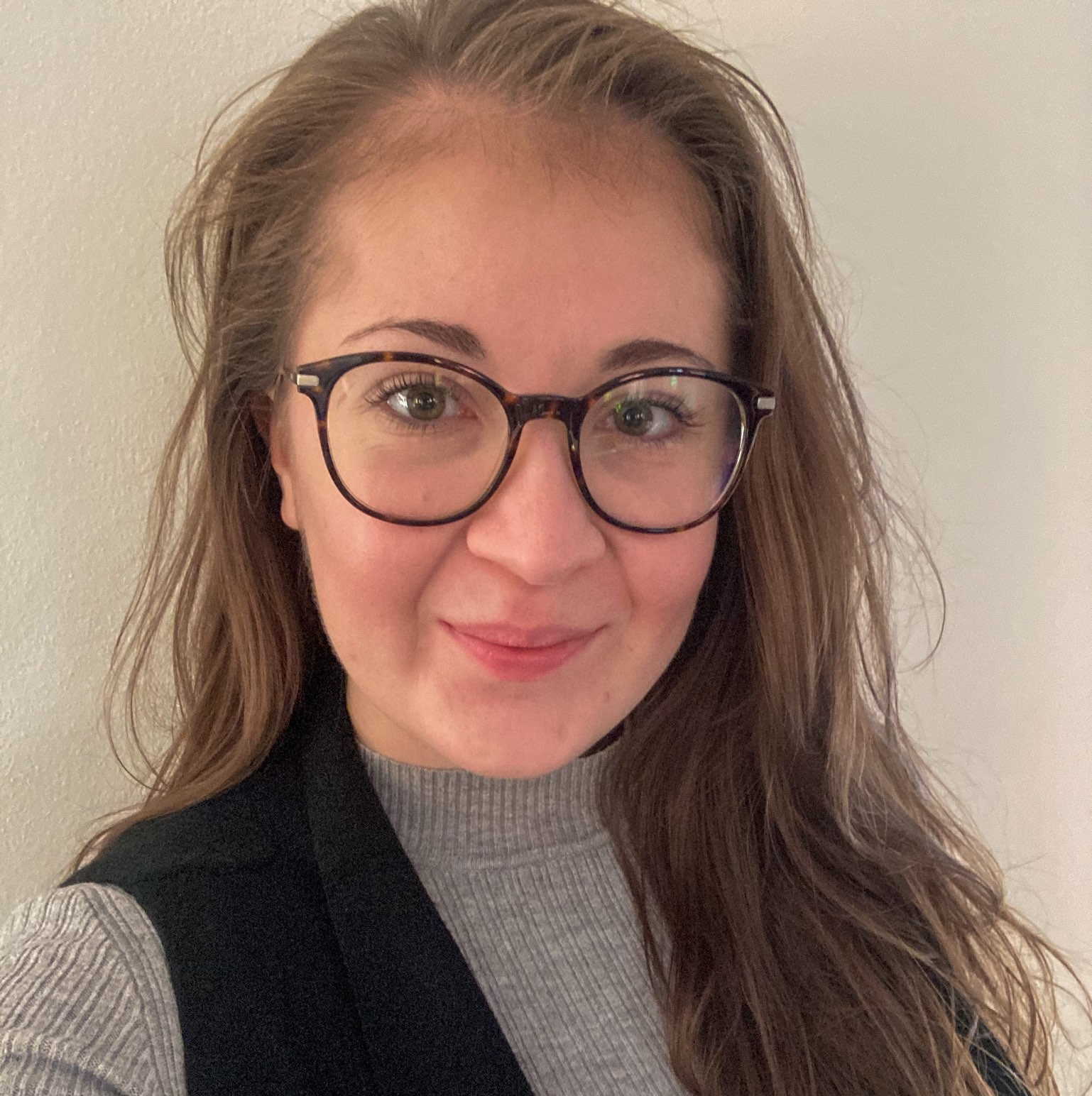 Hey! I am Nikol and in this article I would like to introduce Kinali to you. I will reveal how we look at recruitment and how the interview process works. I'll also tell you about everything important I'd like to know about the company myself. And by the end of the article, it should be clear whether we'll get along and you'll send us your CV or look elsewhere.
Recruitment
Interviews at our company take place in several stages. You'll talk to the managing director, you'll also talk to your potential team leader and you'll get to know your teammates. We're not just looking for a programmer, we want a buddy to talk to over a beer or a football. Oh, and you'll get to take an IT quiz as part of the recruitment process, because we use CodinGame to test candidates' knowledge. In our experience, it's the best way to gauge your level of knowledge and work towards developing it further. We're not about filling capacity. We want to create a working symbiosis. The company has to give something to you and you in turn help to take the company a little further. Let's grow together.
How it works in our company
In KINALI it's a higher level. Siemens, Apple or Boeing factories depend on our work. We develop software for Industry 4.0 and integrate it with hardware. We have most of the hardware right in our lab in our offices, so you can try out a lot of things on it, or just take a selfie among the machines that hardly anyone else can see. (yeah, I have one of those, so?)
Our projects tend to be long term and are chosen by our team leaders. But if you're in harmony with the company mindset, you have nothing to worry about.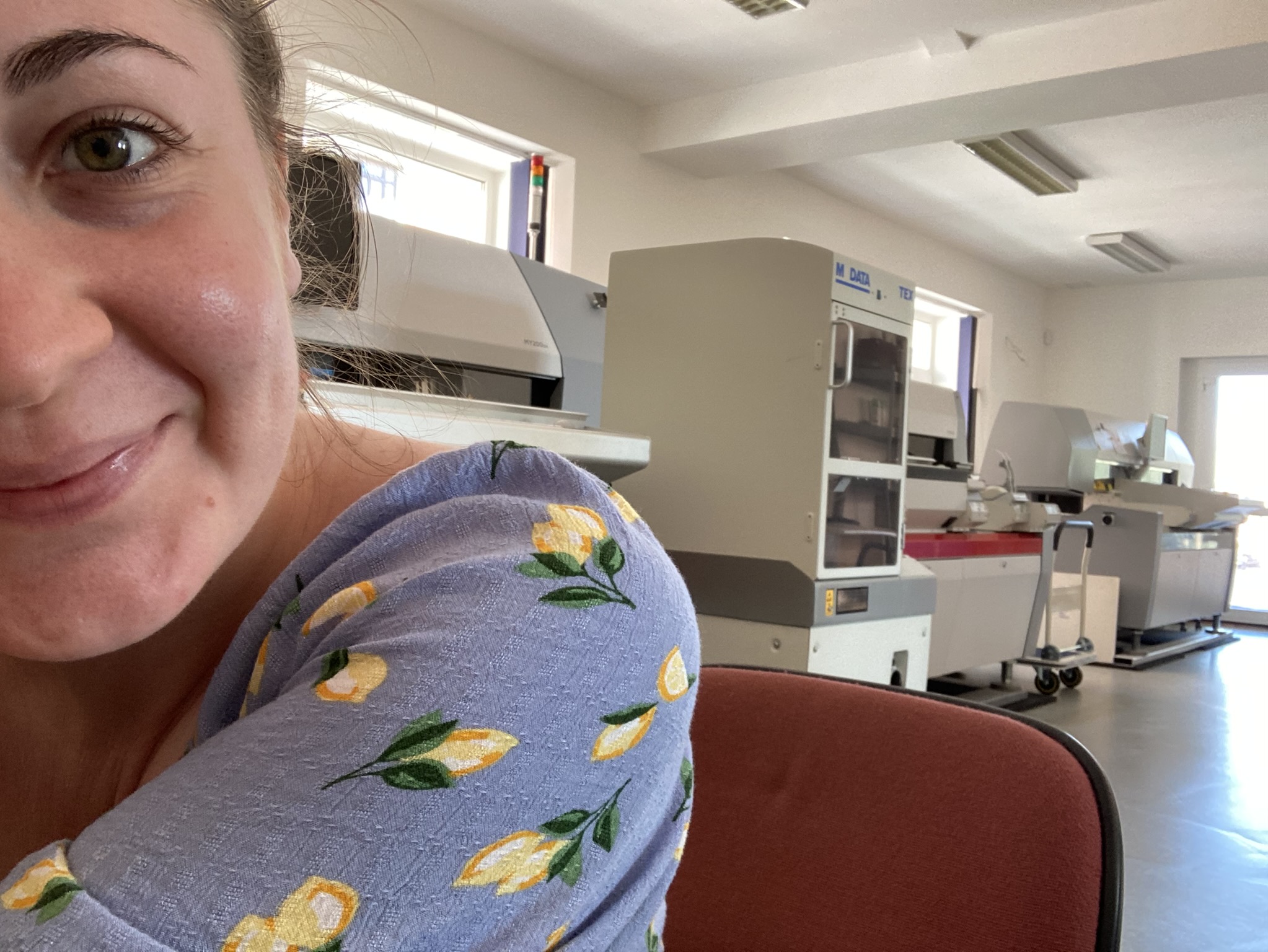 What the heck does harmony with the corporate mindset mean? Is this girl crazy?
The KINALI mindset has two basic pillars.
A project must be a challenge. How else can we improve if we keep doing the same thing over and over again?
The project must fit into our vision of a more sustainable world. Ecology is as important to us as the circular economy.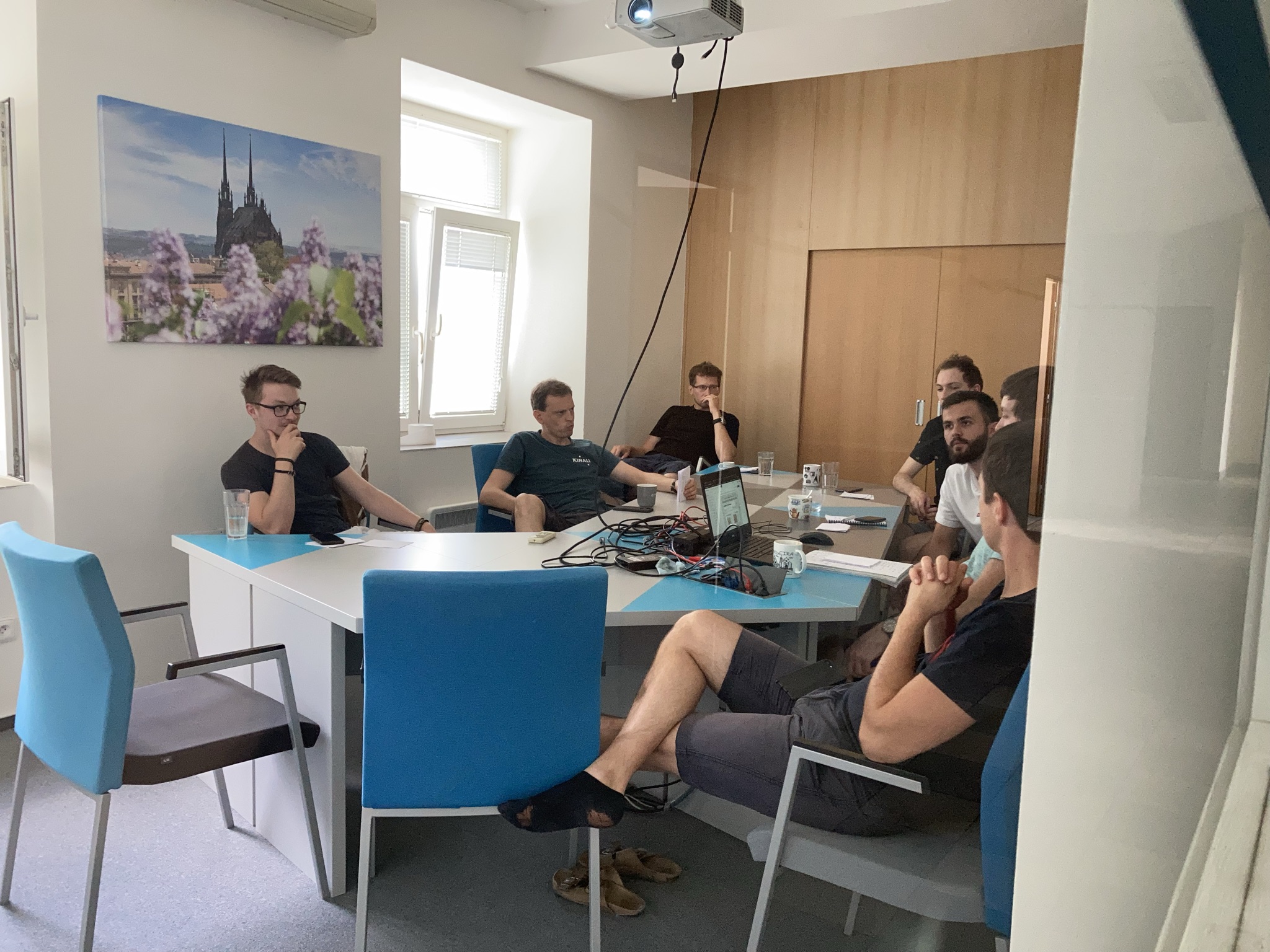 However, it is up to the team and their abilities how we implement the project. When influencing decisions, there is a direct correlation with your knowledge. If you understand the issue, your opinion will be heard and will carry weight. If you don't have that much experience yet, we'll still take you on board and ask for your opinion, you don't have to worry about that at all, we just want to push you further and motivate you, and we know that you can't do that behind closed doors.
How does a normal working day go? It's hard to describe, but one thing is for sure and that is the daily meeting where we synchronise on the progress of the work and solve problems if necessary. Whether your work starts with a meeting or you're working at 6am is up to you.
Feedback is the key to success. During merge requests, we do code reviews with each other to keep the code clean and understandable. We have one on one meetings with the team leader. Annual one on one with Radek (managing director). We do team reviews after every sprint.
KINALI is not a corporate entity
We are currently divided into three main development teams, each responsible for a different product. We are currently working on expanding our capabilities with another team that will work for a new customer, ScientaOmicron of Sweden, a company that produces high-end scientific equipment such as electron microscopes. All the teams work separately, visiting each other when we need advice on architecture or technology, for example. Then once a year we have a KINALI Day, where each of the teams presents their work for the past year, all the successes but also the failures.
So, to be clear, we don't develop software that you normally come across and download on the internet, but it has a much bigger impact on the way the world works. When you're coding a program that makes parts for Airbus, you'll probably think three times about treating every exception and writing a good test on your code. Or would you rather stop flying?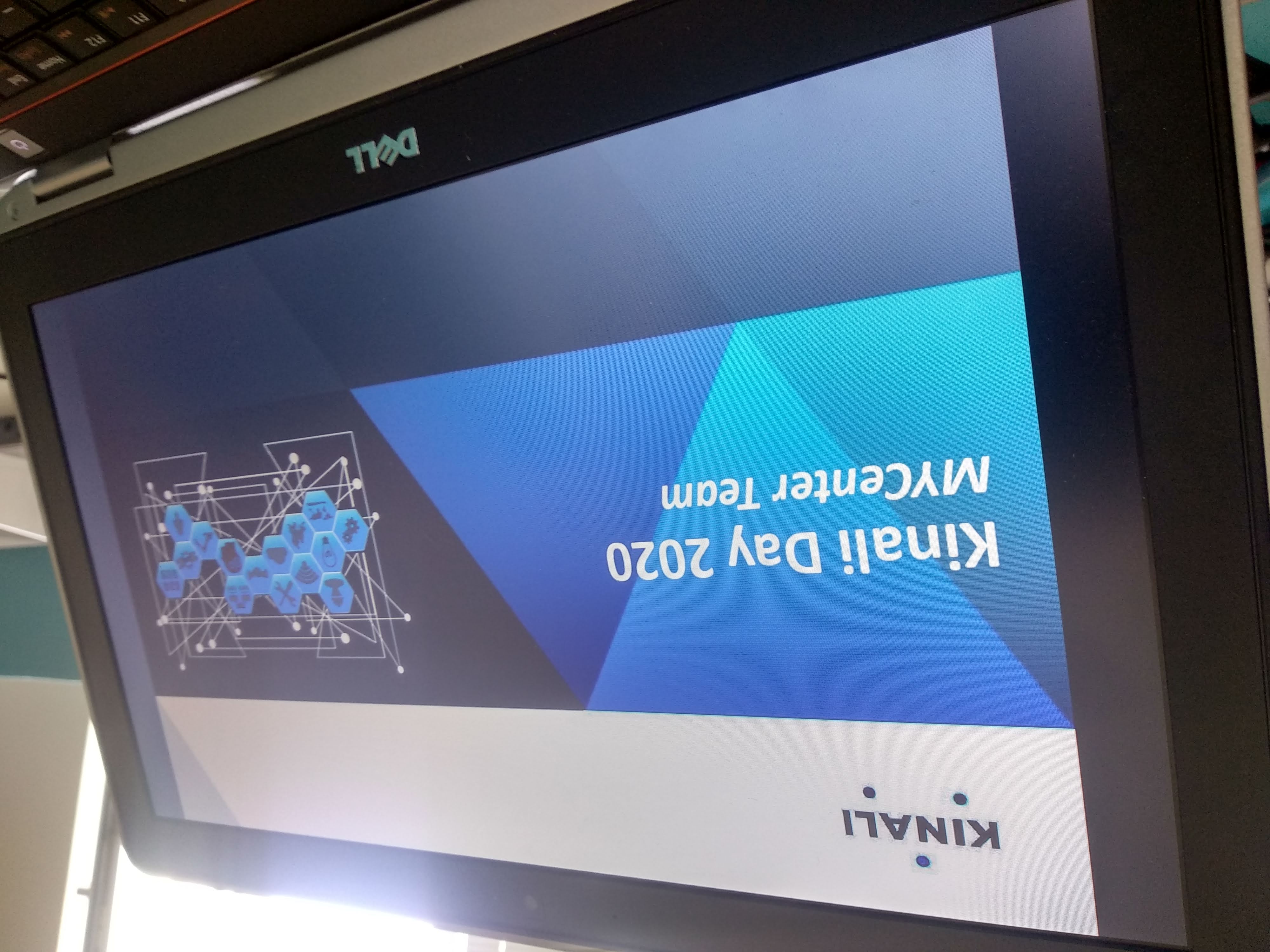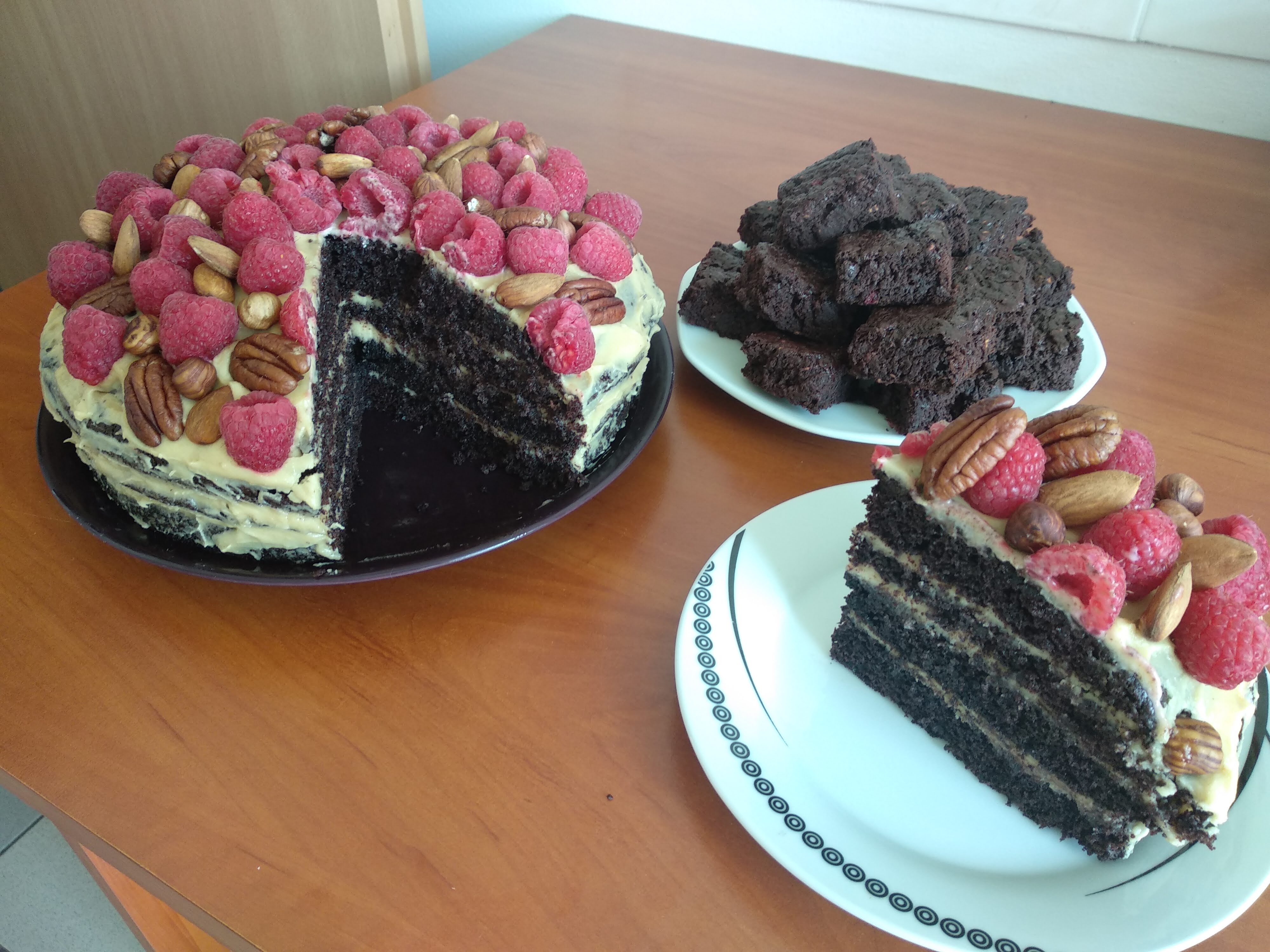 Common activities
We're just people too. We like beer and football, and generally like to spend time together. When it's someone's birthday, they bring a cake to work and we shower them with all sorts of expressions of love in return. In the summer we go on weekend team building and in the winter we have a Christmas party, which we would like to have more often. And when the weather is nice, we use our large terrace to barbecue together. In the summer, we have what we call the ice cream squad. Just when it's warm, we go out and get everyone in the company a popsicle. We have an online waiting list for that and our very own Mr. Managing Director oversees the rules, so watch out, if the popsicle doesn't go out on him, there's going to be a problem.
KINALI at a glance
We develop software for Industry 4.0
Our products make everyday work easier for people around the world, not just at Siemens, Airbus or Apple.
We are not a corporate entity
We do not have a fixed hierarchy and each of us has the ability to influence major decisions.
We share our successes
We regularly distribute 20% of our profits to our permanent employees.
We give the opportunity to grow
Each employee has an annual budget of CZK 25,000 for personal development and training.
We are socially responsible
We carefully select our projects so that they make sense to us in terms of ecology and sustainability. We sort waste in our offices and encourage employees to commute by bike.
We cheer for women in IT
We support Pyladies and more than 20% of our developers are women.
We are a young team
The average age in Kinali is just 32 years. However, we also value experience and appreciate the transfer of know-how to younger generations.
We keep close contact with our customers
We encourage developers to meet the end customer of our products. We have travelled through most of Europe, but we have also visited factories in the USA, Mexico and China.
Experience is the most important thing for us
We test the knowledge before the interview using CodinGame. A third of our employees have no IT background.
We are fighting code legacy
The vast majority of our projects are greenfield projects. Each of our teams has its own product.
We have offices in the centre of Brno
A spacious terrace is available for relaxation and barbecues.
Haven't I answered everything you were wondering? Cool, I like curious people. Look for my contact info, write or call me, and I'll do my best to answer anything you're interested in. If you've read this far, thank you so much for your time and good luck!